Hack on the Internet of Things for 20 hours. SmartThings, Uncorked Studios, and our partners invite hackers, designers, and product innovators to join us to prototype products with purpose, utility, and value.

As we enter a world where every "thing" is connected, now is the time to experiment and tinker with hardware and software to create something new. We're excited to meet you and see what you build!
The Final Countdown!
Time left for the event
days
hours
minutes
seconds
The countdown doesn't work if the event start date is set to TBD
SmartThings
SmartThings Hub
(Zigbee, Z-Wave, Cloud-to-Cloud, LAN)
SmartThings 
SmartPower Outlet

SmartThings
SmartSense Motion Sensor
Electric Imp
Standard SD Kit

SmartThings
ThingShield (Ardiuno)

SmartThings
SmartSense Open/Closed Sensor

SmartThings
SmartSense Moisture Sensor 

SmartThings
SmartSense Presence Sensor

SmartThings
SmartSense Temp/Humidity Sensor
Thursday, May 21 (optional)

6pm: Happy Hour &  API Demos

8pm: Start hacking
9pm: Venue closes
Location: Simple offices (926 NW 13th Ave Ste 200)
8am: Breakfast served, venue opens

1pm: Lunch served
5pm: Hacking ends, API fair begins
7pm: Judging and final ceremonies
8pm: Venue closes
Location: Simple offices
Saturday, May 23 (optional)

#edison #Galileo for the #hackathon @skjain2 #thingweekpdx #HoTPDX @thingweekpdx http://t.co/LY82hElDJN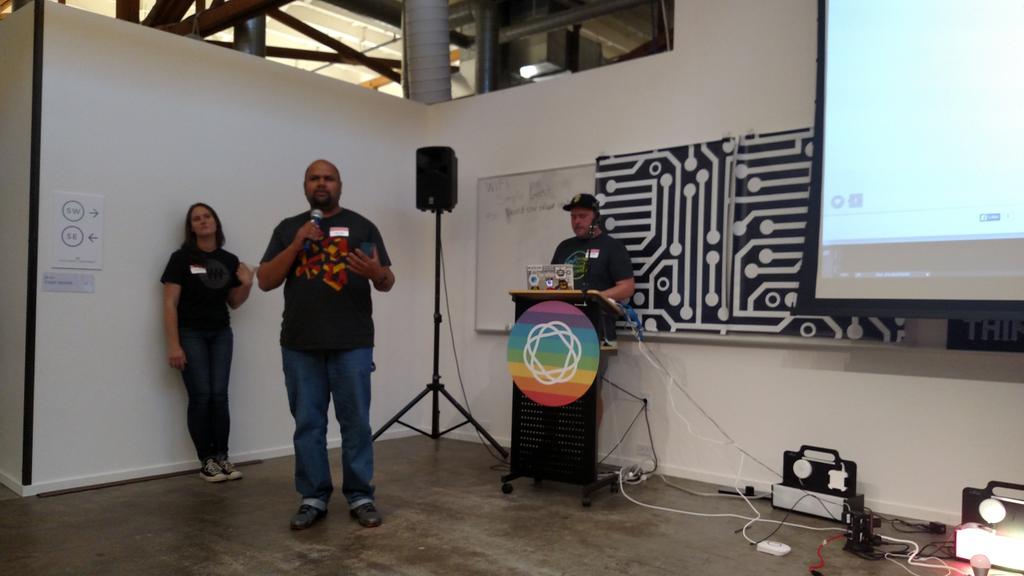 #thingweekpdx cares. #VSCOcam
#thingweekpdx #HoTPDX @uncorkedstudios #hackathon http://t.co/63z9AxhIR6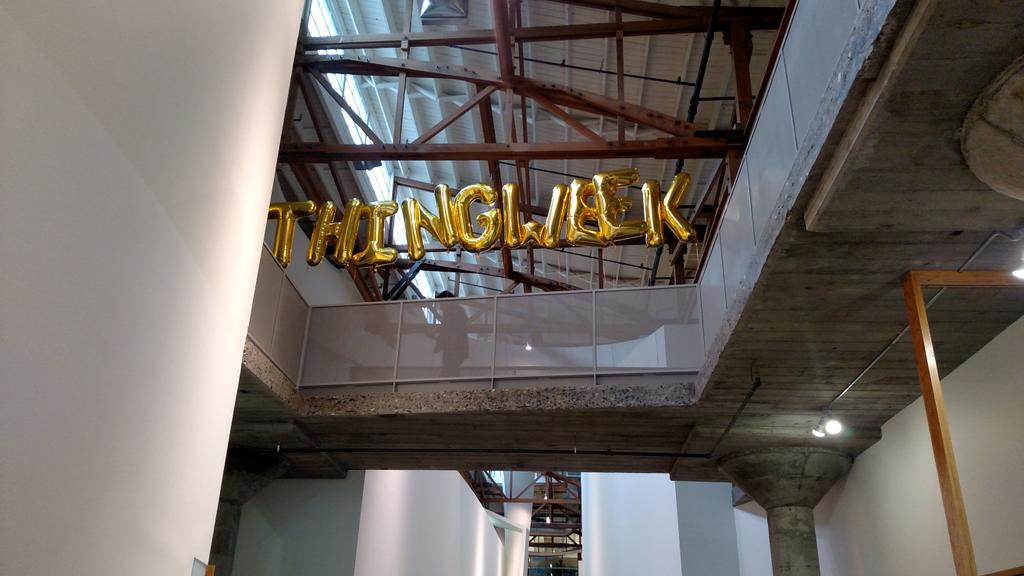 @uncorkedstudios #build #products with #purpose #hackathon #thingweekpdx #HoTPDX thanks simple for hosting http://t.co/J2BhAb1lUi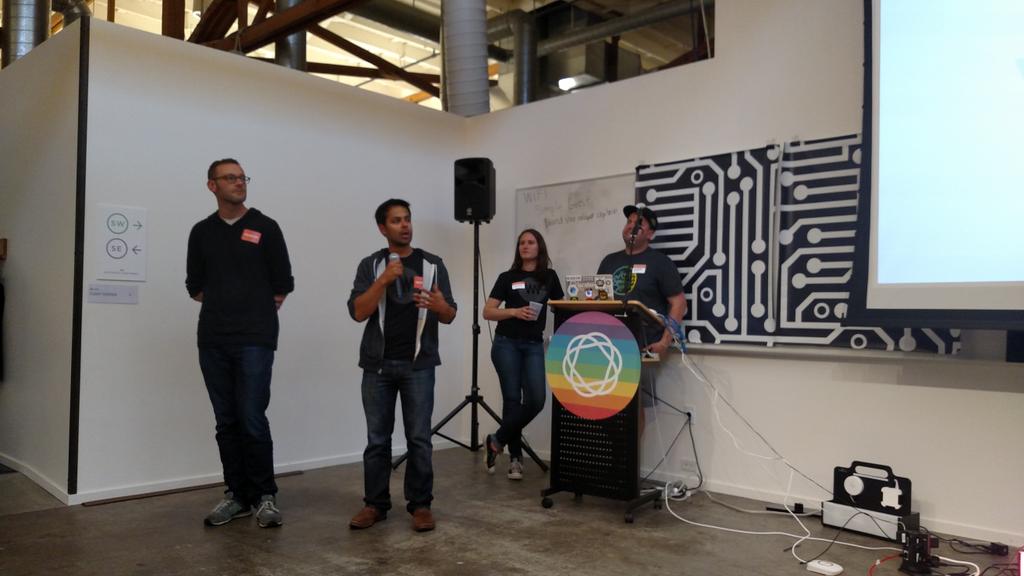 Kicking off @thingweekpdx Hackathon! Thanks @simple @uncorkedstudios @DanielleAlexndr http://t.co/9tRw3YWxXp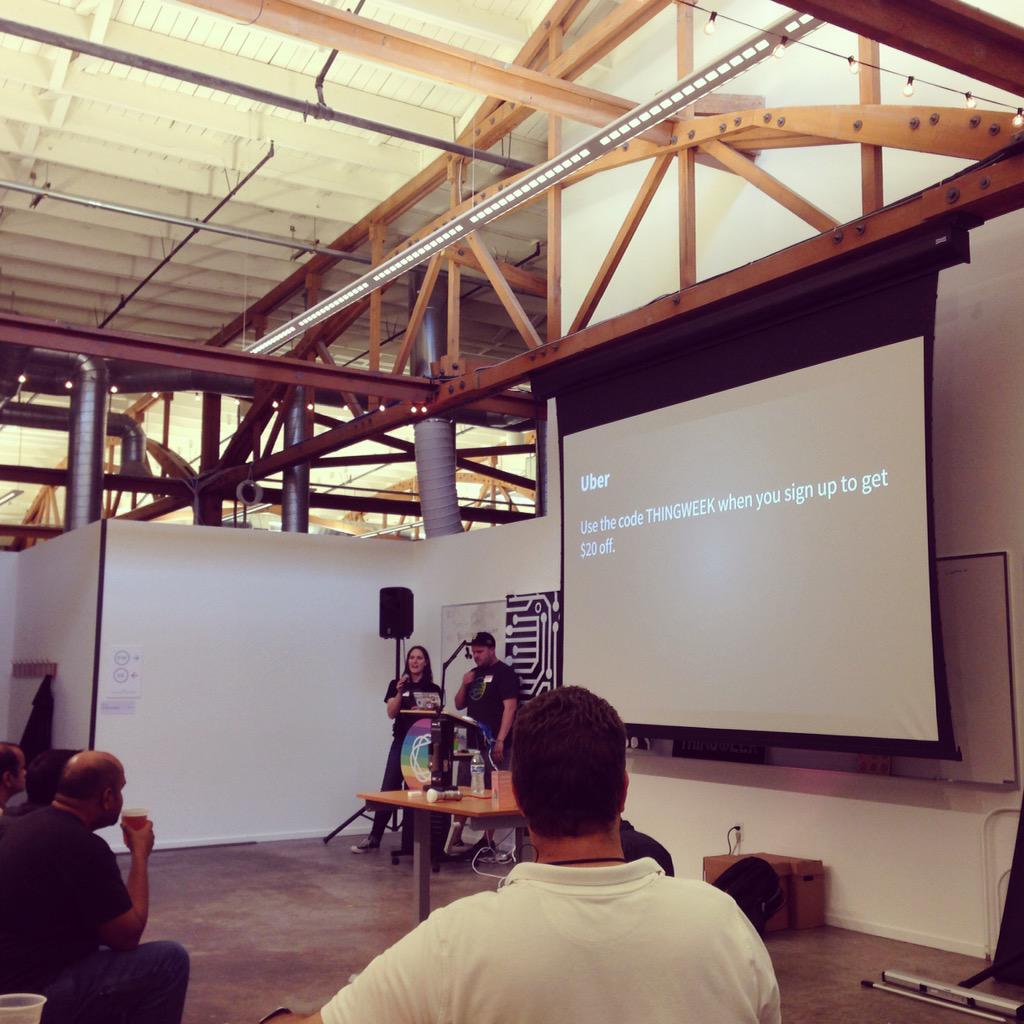 It's official, @PebbleDev is in PDX for #HoTPDX!! http://t.co/fFDyPV8NoB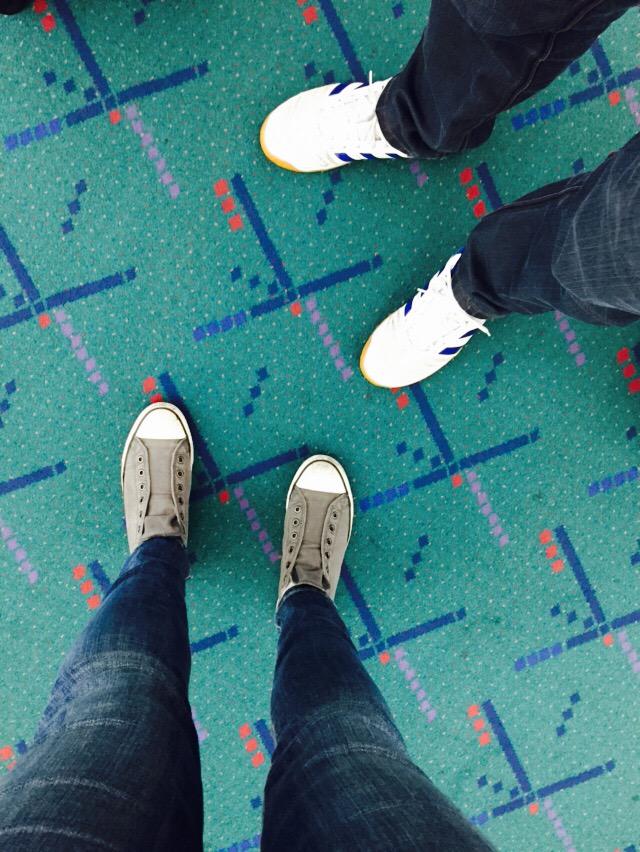 Try hacking with Hue at the Hackahton of Things this week http://t.co/jG8bA8A2ik #HoTPDX http://t.co/Q23sKnYHK3
Welcome to the Hackathon. Straight up the stairs please. #hotpdx
Attention Hackers: Use promo code: THINGWEEK to get you and your hacking ways to #HoTPDX. http://t.co/vZoBIJDrm7 http://t.co/qOTvmiPPJD
Built an HTTP API for setting the colors of these 5 LEDs in 15 minutes... http://t.co/Tl4mon48rw #electricimp #HoTPDX http://t.co/ojAdqc275c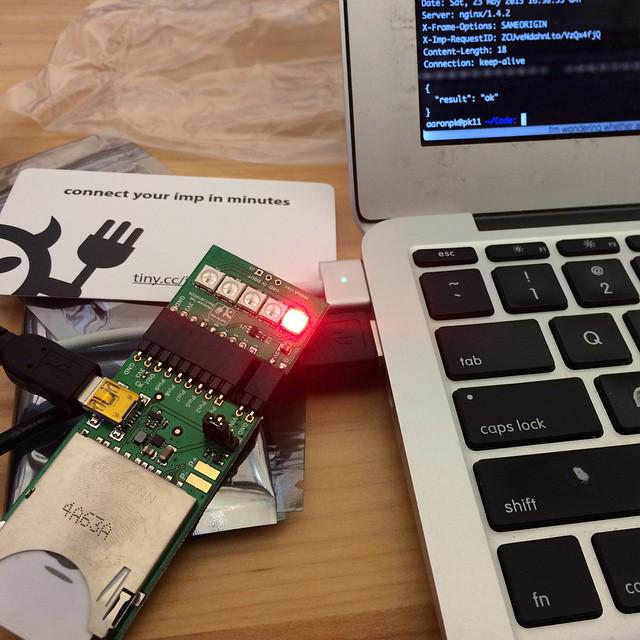 Donuts a plenty. #ThingWeekPdx
RT @vengroff: Hardware hackers hacking hardware. #HoTPDX #thingweekpdx http://t.co/dl6qSCFniK
We've got power (and donuts) a good start to #hotpdx http://t.co/GlJzKO7Gmx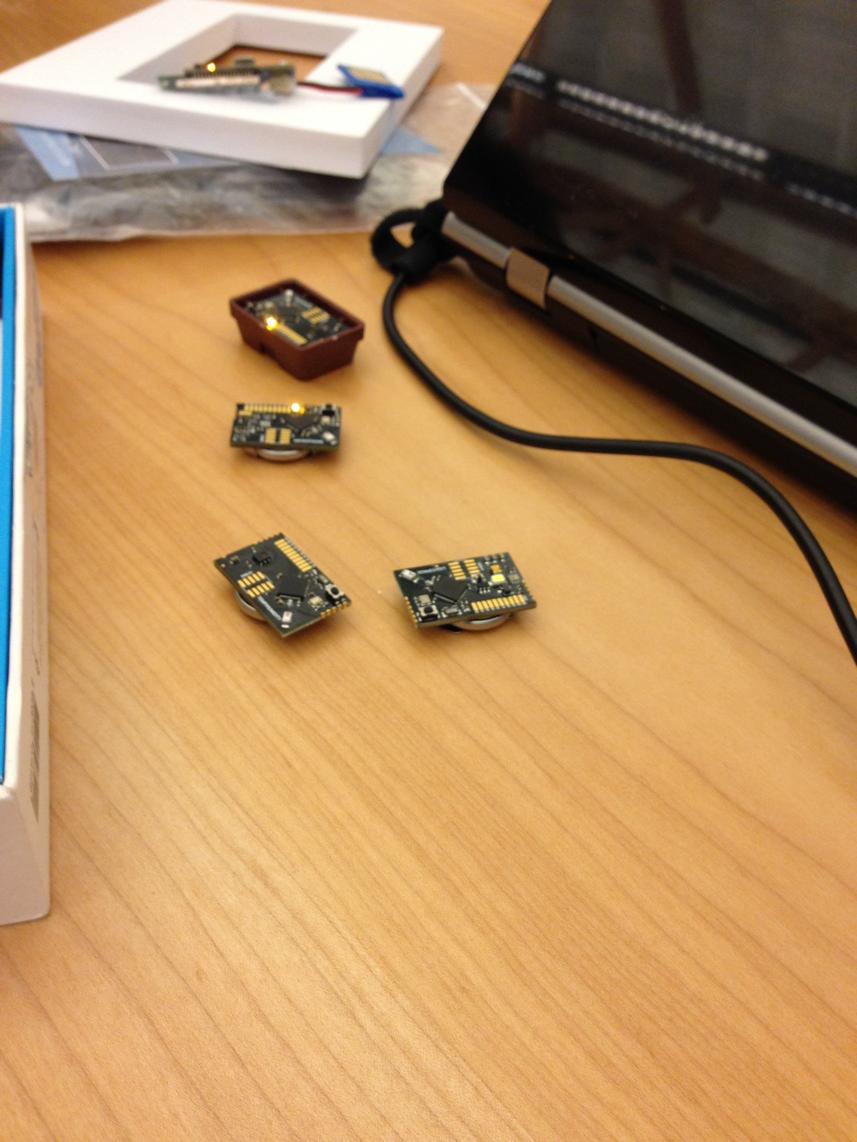 The BTLE spectrum is full of all kinds of cool devices at #HoTPDX #ThingWeekPDX http://t.co/zgBKEJ95H1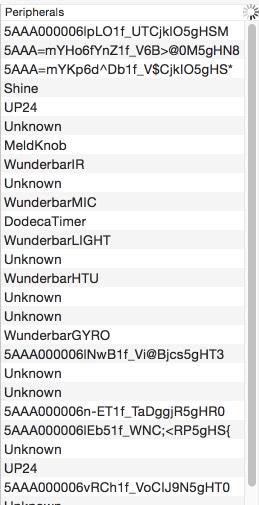 Testing our keg hacks @ #hotpdx requires much QA http://t.co/Waq2zx8sCM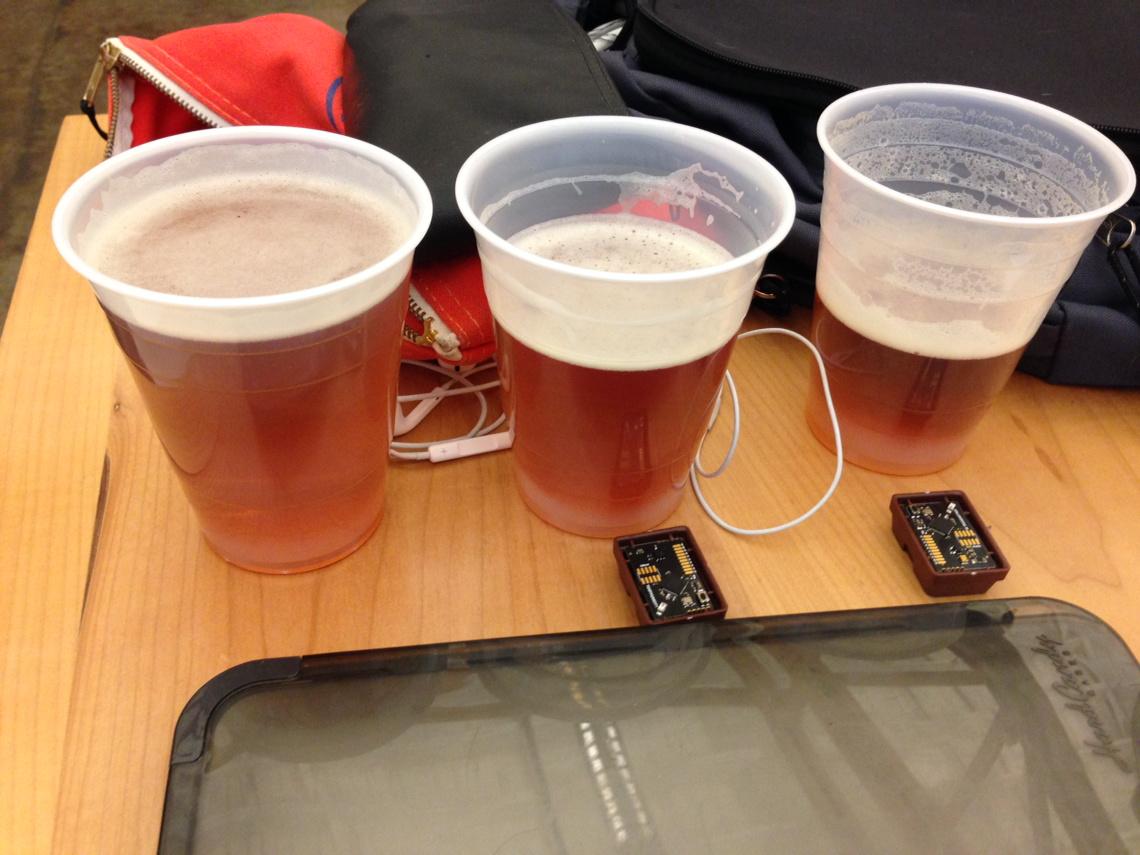 I'm pouring beers at #ThingWeekPDX #HoTPDX! http://t.co/3bTqFtrIYT http://t.co/eN31gT4UST
Beer counter running and more QA underway #hotpdx http://t.co/9j7rqqdcUH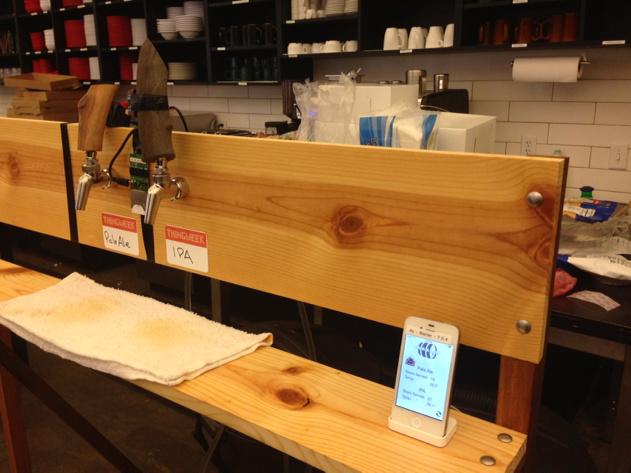 Hackathon of Things
Who should attend?
Hackathons aren't just for developers. The goal of the event is build something cool. Evernyone is invited.
How do I form teams? 
We are using Hackster.io to keep track of all the awesome projects at HoT. Feel free to post ideas there now as you come up with them. After the API sponsors give their hardware demos on Friday, we'll open the mic up for anyone to pitch an idea and try to find team members.
Does it cost money?
Nope, it's free to attend. Just build something awesome.
Who owns what I create during Hackathon of Things?
You. We hope you share the code on Github though.